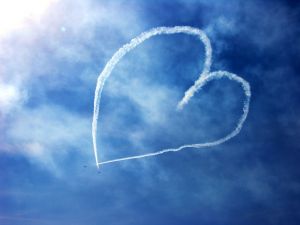 * i had this post ready to go yesterday but before i published it i heard the news from home (i'm in california at the moment for my grandma's memorial service) that they had positively identified precious 9 year old jessica ridgeway's body, found a mile or so from our house in colorado.  in these moments, there are no words. the horror of it all, the reality, is often too much to bear and my kids & so many others are scared.  i know you already are, but please continue to pray for justice, her dear family as they grieve, and for all the trauma that ripples out to so many. may God's love & hope prevail above evil, and may we never try to make sense out of what doesn't.  
* * * * *
many people i know, when we're honest, often feel unworthy, unlovable, unvaluable, and not-enough somehow. some have become brave and are able to say these feelings out loud in safe places while many, many others suffer in secret silence.  i will be bold enough to say that i think one of the greatest sins of this world is self-hatred.  our lack of grace and acceptance toward ourselves robs us of so much life and is the core of so many of the world's–and the church's–problems.
some of you know that last week i was in italy-greece-turkey being a totally geeky tourist.  it was awesome, a lifetime memory.  my favorite place was turkey & walking through the incredible ruins of the city of ephesus.   i stood in the exact spot that the apostle paul preached as a beautiful morning sun cracked through the pillars.  it was holy & beautiful.  i re-read the book of ephesians afterward.  there are so many gems in there, and i especially love this passage in chapter 3:
"and i pray that you, being rooted and established in love, may have power, together with all the Lord's holy people, to grasp how wide and long and high and deep is the love of Christ, and to know this love that surpasses knowledge—that you may be filled to the measure of all the fullness of God." (v. 17-19)
i don't know where you are today, but i know that i often struggle with feeling loved.  i know in my head i am loved by God as his creation.  i know all the right God answers.  i know how to say the right things that make me sound like i have feeling loved nailed down. and i can say with confidence that i feel more loved and secure than i have ever felt before, but i can also say with confidence that sometimes the deep and wide and high and long love of God feels strangely elusive and i feel sand, not rock, underneath my feet.
i don't think this feeling is God's fault.  i don't think he's withholding something from me because i'm doing this or not doing that.   i don't think he's mad at me for not holding on to this love 100% of the time, 100% of the way.
i sense a lot of pleading in paul's writings, his longing for the people he's writing to to understand more fully these important truths.  i think God also pleads with me sometimes, hoping that i'll "grasp" the truth in ways that will keep transforming me into a more free, whole, grounded-in-God's-love-and-hope-and-peace person. 
i wonder if today, God might be pleading with some of us, too.  knocking on the door of our hearts, not angry with us for not getting it, but hoping that some of his love will soak into our skin & bones & hearts & heads today in a deeper way.
i don't want to be presumptious and have us try to get into God's head and play God, but i do think it can be helpful to listen for what we think he might be trying to say to us, what he might be pleading with us to grasp.  sometimes it can help for us to consider our own in-the-flesh relationships first and translate some of that over to God's heart for us.
be quiet for a few minutes. try to clear your mind.
consider someone you deeply love that might sometimes doubt it (it can be a partner, a friend, a child, a parent, or ?) what are some things you want to say to them, that you long for them to know about your heart & love for them?
now take a few minutes and switch gears, listening for what God might be wanting to say to you–yes you–about his love? 
if you can, write it down.  put your name in front of it. 
here's mine:
kathy, my love is above you & below you & beside you & in front of you & behind you & in you.  nothing, absolutely nothing, can separate you from it.  rest in it today.  
love and hope this weekend, kathy
ps: while i was standing there taking this picture, jose was yelling down "submit!", ha ha.
pps:  my friend pam hogeweide has a weekly series called HERetic. i'm grateful to know pam & be part of this week's column.  it feels so long ago that lifeway refused to sell my book when they found out i was a female lead pastor in 2007 but it is good for me, for us, to remember–gender inequality in the church is real.  when that decision got made, that book's sales were immediately choked off because it no longer had a big distribution channel.  the joke of the whole thing is that the book was written for women, not men, but because they scripturally disagree with female lead pastors, they turned back their big order when they found out.