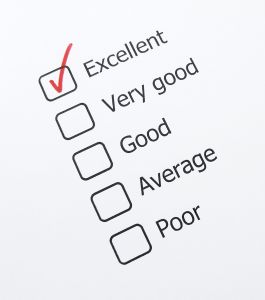 i am a terrible blog linker.  there's so much good stuff floating around the blogsophere that it's hard to keep up.  but once in a while i like to take a little time and share what's come my way that others might want to know about, too.
check these out:
jim palmer's newest book being Jesus in nashville. i love jim's writing & heart.  i read divine nobodies when it first came out a chunk of years ago.  this new book has quite a story leading up to it and i think many of the thoughts will resonate with those who are finding Jesus outside of the confines of "religion."
the hunger games & the gospel by julie clawson.  i read it on my trip & loved the connections she made to the beatitudes & kingdom living. she's one of my favorite justice voices.
spirit-lead parenting by megan tietz & laura oyer.  i haven't had a chance to read it yet but i know megan from online and she's an awesome writer.  i'm an awful long way from baby's first year, but if you're in the thick of it on little ones or know someone who is, check it out.
letters to a future church – i am honored to be part of this project, which originated from the 8th letter to the church project and was recently released by intervarsity press. i wrote a blog post for it called dignity restorers and they wanted to include it.   all of the letters in this book are strong prophetic words to the church, a call to what it could be.  here's an interview with chris lewis, the editor, too.
pregMANcy by christian piatt – christian is so funny & this memoir isn't just for dads but for all parents.  i read a review copy & laughed out loud so many times.
women in ministry series by ed cyzewski – ed is a great advocate for change in the church and has been hosting a weekly blog series with female guest bloggers.  such powerful & challenging & encouraging words.  i hope as many men read them as women.
parish collective is hosting the inhabit conference centered on practice, presence & place this upcoming weekend in seattle, april 20-21st.  here's a video that shares a little bit more about their heartbeat:

i always want to put a plug in for sheloves magazine. check them out on the web and on facebook.  beautiful pieces about love & mercy & life & justice.
as a lot of you know, i am a huge proponent of cross-gender friendships.  at the end of the month there will be a first-ever gathering centered specifically on this topic in chicago.  i have a series of posts on this topic & dan brennan's blog is dedicated solely to this topic.
for easter, the refuge compiled a little book of 18 resurrection stories.  whoa, they were pretty & powerful.  here's the simple template we used. 
my friends phyllis mathis & jen lee have an awesome new resource out called "the iconic self", which is a retreat kit with 4 discs centered on our stories & discovering who we were really meant to be.  watch the video on the link.  i love this paragraph about the material:  "because playing with a fraction of our moves isn't really playing at all. because being good only gets us so far. because who we were always meant to be has a way of never letting us go."
i love any work that is centered on healing & recovery, and one of my favorite new blogs is called soberboots, written by the lovely & wise heather kopp, who i had the joy of recently meeting in real life. raw & honest & powerful stuff.
and lastly is another blog from my friend & awesome musician and writer kate hurley.  it's called the sexy celibate and centers on being a christian single. it's not just for singles, though, so much to learn from each other on this one.
have a great weekend.  if there's something else fun out there that i or others here reading might like to know about, let me know!