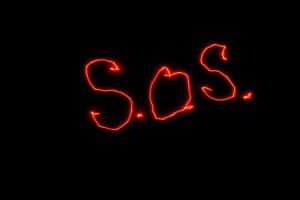 i hate money issues.  raised by a single mommy doing the best she could, i started working when i was 13 years old for spending money.  in college, i was on mounds of financial aid. i clearly remember my last semester, leaving the financial aid office knowing that was the last time i would have to cry and beg for just a little bit more money to graduate.
it was so shame-filled.
and really since then i've almost done everything possible to avoid it, which sometimes means not asking for help when i actually need it.
when we started the refuge 6  1/2 years ago, my friend karl & i  had just lost our good paying ministry jobs and were a mess.  but we did have a dream–a good & beautiful dream–that we could create a community built on equality & healing & relationship that was a safe haven for the hurting and a place for dignity and faith to be restored.  we've always been more of a hybrid of church service-social services agency-justice and beauty advocates-wound healers-orphanage than a typical church.  we did establish ourselves early on as a 501 c3. on one level, when it comes to what we provide, we might have done better framing ourselves as a nonprofit agency but we are church dreamers & are passionately dedicated to playing our part in redeeming the church's original identity.
we didn't have planting money from a denomination or network.  we didn't raise proper support and all went a big chunk of time with no income working our butts off full-time.  then we got stable enough to pay a small amount to a few of us.  since then, the refuge has gone through seasons where we can pay our bills no problem & other seasons where we can't.  we've never had excess but we've always barely had enough. God has taken care of us, somehow, some way. we can't do the level of advocacy, pastoral care, healing work, and community development when we are torn in too many directions just to stay afloat financially.  it's too intense of work. i'm already tri-vocational and am clear i can't become quad-vocational, too.  i have 5 kids.  my other friends are in the same boat, working their tails off for so little but committed to the cause.
but here we are, in that valley yet again.  we recently lost several donors whose circumstances changed.  we're talking about hundreds of dollars a month, not thousands, but in a budget this small, it makes a huge difference especially over several months.  because we're busy with people, staying on top of our giving is not top priority.
well, last week we discovered we aren't bringing in enough to pay our expenses.
it makes me weepy.  it makes me want to throw in the towel, and sometimes i hate being a holey dinghy .  but it also forces me to reckon with how worth it is to keep fighting for it.  
every day i see little miracles that remind me Jesus is healing people here, restoring dignity, renewing lost faith, bringing hope.   
i know begging for money sometimes works, but i don't want to do that in spurts and only when we're extra desperate. i also hate that feeling i had in college.
at the same time, i realize i am terrible at being clear about our needs and actually saying  "we need you.  desperately, we need you. to help us financially. to pray for us. to come help us practically. to support us from afar."
i also struggle with asking because it taps into something inside about value, along the lines of  "if we were really valuable, we wouldn't have to ask or work so hard to pull this off…someone would notice and freely offer to help." no matter how illogical that might sound, it often feels true.  over the years we have had so many people–pastors & leaders & church-goers-with-margin-and-money–tell us they value our work and are grateful for us, but almost never has that translated into ongoing practical financial support in a consistent way.
our reality hit me like a ton of bricks this week. it's hard not to feel like we are losers.  and i know if we laid on the charisma and focused on growing in numbers instead of relationship we would end up with more money.  but we're too far gone for that.  i want to remain true to who we are. i don't want to spend energy on tactics that draw us away from our work. i don't want to become fundraisers; we are pastors & friends-for-the-hard-places-in-life-and-faith & healing group facilitators & advocates & cheerleaders for the underdog doing the best we can to nurture a place to find God's healing and hope.
so here's where i am today, trying to figure out what it means to not beg and not hide.
we could use some help here.  
we need a better safety net so we can help others who don't have one.  
we have always been clear that our little community in and of itself can't support itself.  we are drowning in too much need & not enough resources.  we have survived this long by some outside consistent support and some bigger gifts here and there.  unfortunately, we have never been able to attract a sufficiently large base of christ-followers with margin & money.  ever.  the few that are here do sustain us, and for that we are so grateful.
we desperately need ongoing & consistent support.  $2,000 a month would relieve so much pressure. in one chunk it's a lot,  but it's really just 20 people giving $100 a month. we don't care how it comes, we just know we need it & a better support team that understand what we are doing and want us to last.  we are also open to anything–to partnerships where we can be a learning center for others, cross-church pollination, or being adopted as a ministry.
thanks for reading here, for caring about what we do, for believing in us.  it is good in these times to have friends.  it's why i haven't stopped blogging yet because  it helps me feel less lonely, less crazy.  your love & support is more sustaining than you know. meanwhile, please pray for us, for widsom & hope, and if you would like to be part of helping us pull this off, know every little bit, no matter how big or small, makes a huge difference to us.
we have a paypal button here or our address is the refuge, po box 6805, broomfield CO 80020 (www.therefugeonline.org).  all donations are tax-deductible.  feel free to email, me, too, if you have questions or ideas.
love, kathy