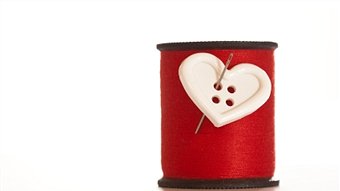 i love the book of colossians; i've shared here before that when my kids were little we had the NIV kids club cassette tapes (yes, we're old) and i can pretty much sing all of chapter 3.  each of these verses is a separate song:
"13 – therefore, as God's chosen people, holy and dearly loved, clothe yourselveswith compassion, kindness, humility, gentleness and patience. 14 – bear with each other and forgive one another if any of you has a grievance against someone. forgive as the Lord forgave you.  15 – and over all these virtues put on love, which binds them all together in perfect unity."
in the wild and crazy conversation last week about equality, the verse 15 song came to mind–"over all these virtues put on love, which binds them together in perfect unity."
my friend & copastor at the refuge, karl wheeler (who just started a new blog–check it out because it's going to rock, details below), often says that we mistake unity for uniformity.  this is so true!  we think that when we are all on the same page, we have unity. but that not true unity; instead, it's homogeneity that was never the idea. the kingdom of God is about holding our differences in love.
real unity is honoring our differences and being bound together by love.  
it's the virtue that binds us all together.
one of the things i most deeply respect about life in our little wild refuge community is that we do not agree on everything.  we don't have a statement of faith that automatically discerns who believes what (you can read what we do have written down; it's one of my most favorite things we've ever written) and weeds people out.  we don't espouse a "here's what we are sure God says about this or that" or a membership class that people need to sign in on before they can be part.   when it comes to some of these tough issues of our faith, we are all over the map, with far left & far right and everything in between all tangled up together.
it's honestly one of the prettiest things i've ever seen.
rich & poor alongside, even though life is so different from each other.  educated & uneducated alongside, because people are people no matter how much schoolin' we've had.  liberal & conservative alongside, because love supersedes political viewpoints.  gay & straight alongside, even with different views theologically.   married & single alongside, because we need each other desperately.  men & women alongside, because friendship is a way to practice & learn the ways of love.
we don't see each other through any of those labels.  we see each other as human beings, created in God's image, all with the most important thing in common–a desire to love & be loved.   
when it comes to last week's conversation, i want to highlight an important point about our life together.  our gay friends aren't here making sure everyone agrees with them & our straight friends with a more scriptural conservative bent aren't trying to prove anything. the same is true about any of our other differences.  the reason this works is because love is the thread that binds us all together.  as a leader in this community, that's what we work our asses off to try to cultivate: a culture of safety (not of comfort but of real safety in a loving, challenging christian community).
and in a true culture of safety, we can disagree.
in fact, disagreeing is good.  when we don't allow room for seeing things differently then we are in danger of creating more pockets of conformity and not living humbly in the tension of being uncomfortable.  our discomfort & differences force us to rely on God's spirit to help us let go & trust & learn & wait and love more freely.
the world doesn't need more pockets of conformity.  there are plenty of those to go around.
what we need are more brave expressions of little pockets of love & freedom, where Christ's restoration of human dignity and value is at the center despite our differences. where humility is practiced in a very active way. where submission, one to another and not just one-way-that-works-for-those-with-the-most-power, is embedded into the fabric of life together.
but even though i think the refuge is awfully pretty (it's ugly to the un-Jesus-trained eye, though, i promise), it is also a very tricky space to hold.
some have left over time, frustrated that we hold the tension between differing views on the Bible & theology.  they want us to draw lines in the sand and make things clearer.  some get annoyed at having to make friends with people who aren't like them.  others really want better music & teaching & comfier chairs & something a little more predictable.
we refuse.
because we think there's much more to learn about the ways of Love through our differences and discomfort than through our we-all-think-and-believe-the-same-thing and church-is-about-being-comfortable default.
my hope for the movement in the body of Christ and community cultivation is not that we sway everyone over to a new side on any of these issues and then all camp out together.   that would be way too easy (and is what i fear these hot topics will tempt people to do).  my hope is that we find a way to be together in our differences.  to create a culture of true safety that bravely lets go of telling-others-what-to-believe-with-utter-certainty-on-one-biblical-interpretation and instead wrestling with these hard realities of life together.  to see God's image in each other and have that be enough to keep us united even when we might see the scriptures or life or a whole host of things different from each other.
love's the thread that binds us all together in perfect unity.
it's stronger than we think.
* * * * *
ps: karl's blog is called church dreamer.  check out the about page & his first blog post, Jesus hates flatscreens.  oh yeah, it's going to be fun.