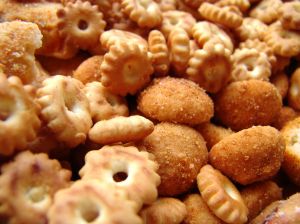 "man does not live by bread alone." luke 4:4
it's the day after thanksgiving & my guess is a lot of us are still wearing our stretchy pants from yesterday.  all that food!  it was a great thanksgiving here with family & friends & even a rickety card table.  i do love our big open table every holiday! when i was thinking about formation friday earlier this week, this old post came to mind from lent 2009 called hunger. it also made me think of a book i read a long time ago called love hunger.
there are many people in this world who do not have enough to eat 365 days of the year.  on thanksgiving and christmas there are a lot of meals being provided in the US because it's a time that people tend to give (oh, how i'd love to see the same care & concern the rest of the year when the needs are just the same!).
and there are a lot of us with plenty to eat 365 days of the year.
we're not hungry for food, but my guess is a lot of us are hungry for love, for connection, for meaningful relationship with God, with others, with ourselves.
instead of turning to the Real Thing, we often turn to other replacements–food, work, church, porn, drugs, alcohol, controlling-anything-we-possibly-can–because they are more easily accessible.   food is a big one for a lot of us, and geneen roth, in women, food & God says that our relationship with food is a mirror of our relationship with God. that freaks me out!  and feels really true.   left on my own and without intention, i do not do well with food.  i eat way too much or nothing at all.  i struggle with control and a feeling like i never get what i think i deserve and want when it comes to food. i can connect a lot of my feelings about food to my feelings about God; i am grateful for continued healing in this area of my life but it continues to be tricky, painful, frustrating work.
isaiah is my favorite old testament book; there's so much beauty in there.  i especially love this part of chapter 55:
"give ear and come to me; hear me, that your soul may live. "come, all you who are thirsty, come to the waters;and you who have no money, come, buy and eat! Come, buy wine and milk without money and without cost. why spend money on what is not bread, and your labor on what does not satisfy? listen, listen to me, and eat what is good, and your soul will delight in the richest of fare. give ear and come to me; hear me, that your soul may live. "(1-3a)
why spend money on what is not bread, and your labor on what does not satisfy. i have a weird natural tendency to avoid things that are really good for me–including God.  i don't like saying that out loud, but it sometimes feels true.  in subtle or sometimes direct ways i avoid seeking God, pursuing God, letting God satisfy me with good things, bring me wine and bread and milk and honey. honestly, i often don't want to make myself that vulnerable.
i also think there is a gap between what people can provide and the work of the Holy Spirit.  i have no doubt that God uses people.  real-life-in-the-flesh people to be God's hands, feet, heart in all kinds of wacky and miraculous ways.   through people i am constantly encountering Jesus.
but at the same time, as much as i love people and appreciate being loved by people, a gap exists that human beings can't completely fill.
that is the quiet and mysterious and sometimes elusive work of the Spirit, the one who can creep into the deepest cracks and satisfy like none other.
so even though i ate a lot yesterday, that's what i am still hungry for.  
i thought for today's formation friday  it would be good to revisit the template to write a psalm of hunger from the original post (i called it psalm 311 for march 11th).
here's what i wrote then & in all kinds of ways it still works for me.
psalm 311
oh God, we need you. i need you.
my soul is hungry for your peace
but i keep filling myself with go and go and go and go and more go.
these things never fully satisfy
they leave me empty
they leave me longing
they leave me hungry.
help me, God.
my stomach feels full, but my heart feels tired. weary. a little concerned that relief's never coming.
fill me with your spirit.  alive, flowing into the places in my heart that are dry.  fill in the cracks.
feed me your truth.
fill my heart with your heart.
i see you at work in people i love.  people i struggle with.  people who are struggling with you.
in small miracles that i sometimes have to strain to see
in obvious ways i sometimes am blinded to
help me notice your spirit moving
help me be aware of your presence in the big & small things
o God, you are our God.
we need you.  i need you.
you and only you can satisfy my hungry soul.
if you decide to write one, i always love to hear them.  have a great thanksgiving weekend (i'm having an awesome one with all my babies home!)  peace, kathy
* * * * *
ps:  last saturday i was on the drew marshall show in the "God blogger" spot.  if you want to hear me ramble about this blog and make a dumb joke about wanting to be oprah,  the link is now up here.
ppss:  starting next friday through the end of the year, instead of the regular formation friday series  i'm going to do a series on fridays centered on "when christmas is hard" (inspired by when easter is hard).  so many people love this time of year but i have come to know far more that really struggle with the holidays, practically, spiritually, and everything in between.  these posts will be formation friday-ish with a little twist.