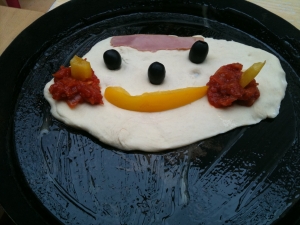 * this month's synchroblog is called lighten up: the art of laughter, joy, and letting go.   the links to other bloggers writing on the same topics are below.  
as always i am late to the party, been writing my brains out and traveling so my contribution is short and sweet.  laughter is the only way i can survive down here in the muck and mire of real life.  laughing at myself. laughing at irony.  laughing at the dramedy (drama + comedy) that is the best way to describe our lives.  fortunately, jose, my husband, makes me laugh every day and i am part of a community that values laughter, too.  i am not sure that comes across in some of the intensity of what i write here, but we have a helluva of a lot of fun in the midst of all this darkness.  in many ways, it's the only way we survive.  
laughter is so healing.
every day i need a little lightness.  david hayward's stuff makes me laugh out loud all the time.  here's my all-time favorite cartoon from him (i thought it was pretty appropriate for our rebuilding after deconstructing series):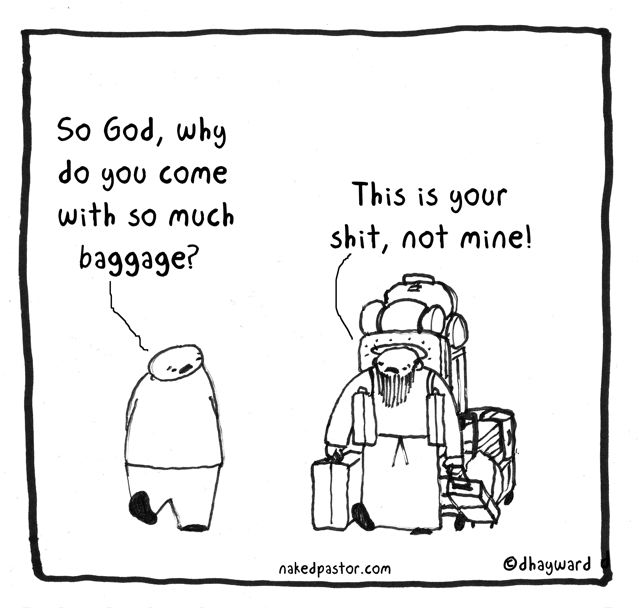 and this one sort of fits, too.   my friend jenny posted it last week with a little blurb about church.  so funny and oh so true.
and i am not quite sure how you could possibly watch this and not have it be contagious, no matter how many times you might have already seen it.
have a great week.  i hope you can find a way to laugh every day.  it heals.
* * * * *
other bloggers writing about this topic this month: